Overseas Presence
We Are Part of Over 25 Successful Operations Around The Globe
GLOBAL BUSINESS EXPERIENCE
We Have More Than 50 Years Combined Experience in Very Successful Global Businesses
WEB AND APP
Utilizing Latest Technology, We Develop And Deploy More Than 20 Consumer Web Apps And Mobile Apps.
MANUFACTURING
Highly Experienced In Oem/Odm Manufacturing, We Are Now Entering Production of Value Added Food Products
Romeo Phones is a Technology-Oriented and people-driven Supply chain company providing smart, creative supply chain solutions. We deliver what matters, We aim to help our clients to significantly improve their profitability through the optimization of their business processes and the implementation of technological solutions. Considered as the best supply chain provider in Hong Kong, Romeo Phones provides a wide business aspect such as Retail business, E-Commerce, Technology & Healthcare industries which includes a wide range of value-added services

Romeo Phones supply chain deals with all kinds of Gadgets and Smart devices present in the international market which is required for our day-to-day life, helping industries to market their products through our supply chain

Romeo Phones currently has a very strong service team as they were there in the market as early as when Pager services were introduced as a mode of communication. We started with Pager servicing (brands like RPG, Mobilink, and Modi page) and now here we are developing new technologies to make people's life easier.

We are the main investors of Funplace Enterprises Private Limited which operates guest houses and resorts in Thailand, Indonesia, Maldives, and other parts of the world.
Management
Good management is the art of making problems so interesting and their solutions so constructive that everyone wants to get to work and deal with them.
Romeo Phones is a one-stop Supply Chain Solution providing unmatched Global Solutions. Earlier established as Gilgal Communication by Mr. Finny John Prince (CEO) in the year 1997 in India and later in the year 2000 it was renamed has Romeo phones with its headquarters at Hong Kong. For the past 20 years Romeo Phones has grown into one of the most trusted and reliable Electronics and Computers Supply Chain company and services providers in Hong Kong.
The role of the CEO is to enable people to excel, help them discover their own wisdom, engage themselves entirely in their work, and accept responsibility for making change.
Tech Partner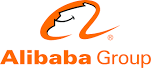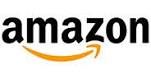 Winston Churchill
Success is not final; failure is not fatal: it is the courage to continue that counts.
Phil Knight
Play by the rules, but be ferocious
Richard Branson
Business opportunities are like buses, there's always another one coming.
Anthony Robbins
Every problem is a gift—without problems we would not grow.
Warren Buffett
You only have to do a few things right in your life so long as you don't do too many things wrong.